Nurturing Connections in Saint Louis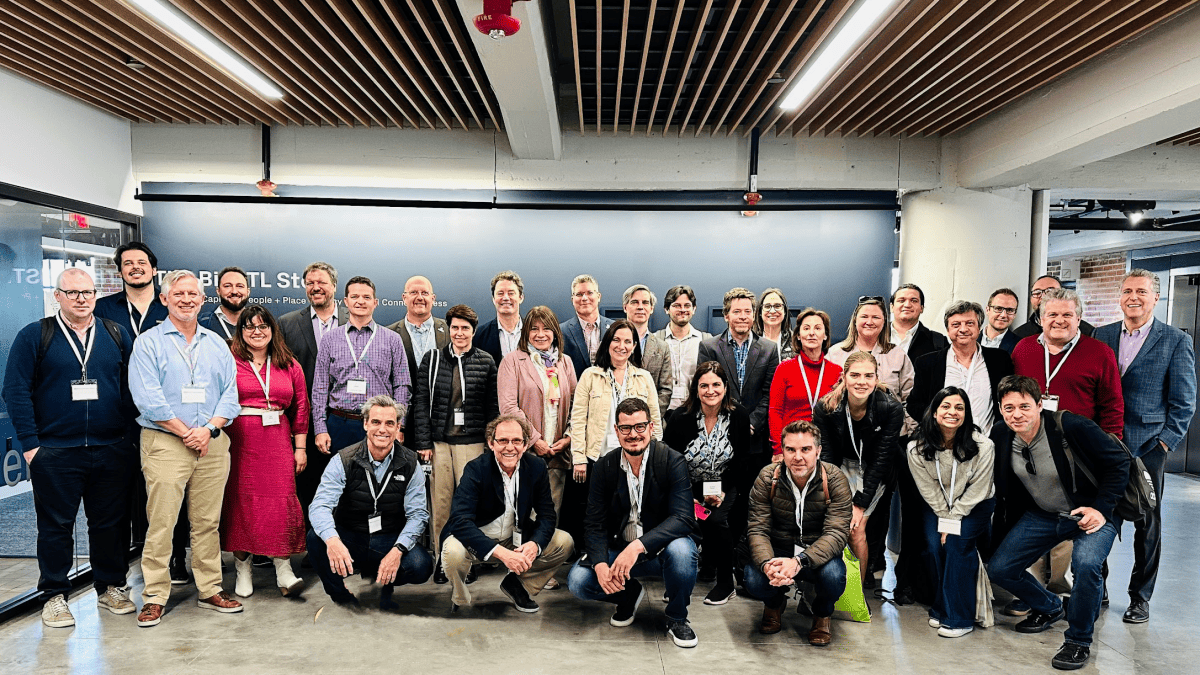 On October, Markus Schreyer, our CEO & Founder, and Matías Rothhamer, AgroFood Portfolio Manager, embarked on a visit to Saint Louis, Missouri, participating in the CULTIVAR Summit—an initiative cultivated by the Donald Danforth Center. Their main objective was to bring together investors, startups, and stakeholders from Latin America, introducing them to the local ecosystem and fostering connections within the region.
Over the last two decades, Saint Louis has evolved an expansive innovation district, currently hosting over 500 companies and employing more than 10,000 individuals within a dedicated area. This carefully planned space aims to facilitate connections and encourage collaboration among all involved parties, showcasing Saint Louis ambition of becoming one of the leading innovation districts worldwide in AgroFood Tech.
Throughout their visit, Markus and Matías engaged with several stakeholders from eight different countries, establishing connections as well with notable local institutions capable of providing strategic support to the companies within the portfolio.
Markus and Matías explored renowned plant research institutions, such as the Donald Danforth Plant Science Center—an esteemed research center housing over 300 scientists, cutting-edge laboratory equipment, and world-class facilities, which are open for collaborations or acquiring associated services focused on plant genetics.
They were also able to visit BioSTL and its investment arm, BioGenerator, which play a significant role in fostering talent and innovation in AgroFood Tech within Saint Louis and the Missouri County. Their facilities offer fully equipped laboratories to entrepreneurs, along with affordable private workspaces for startups.
Additionally, they explored exceptional coworking spaces like T-REX, hosting startups specializing in geospatial issues, and the renowned Cambridge Innovation Center branch in Saint Louis (CIC) to, finally, engage with institutions supporting entrepreneurs, from their initial arrival in Saint Louis to assistance in raising capital, showcased by the remarkable work at 39North.
A pivotal lesson learned from this visit was recognizing the importance of collaboration and building connections among individuals. In the startup realm, speed is crucial, and collaboration often accelerates the achievement of objectives within shorter time frames. Both Markus and Matías anticipate that the established connections will significantly contribute to accelerating the success of their portfolio companies.