Catalyzing Change: Memorable Moments at Biohunt Summit Miami 2023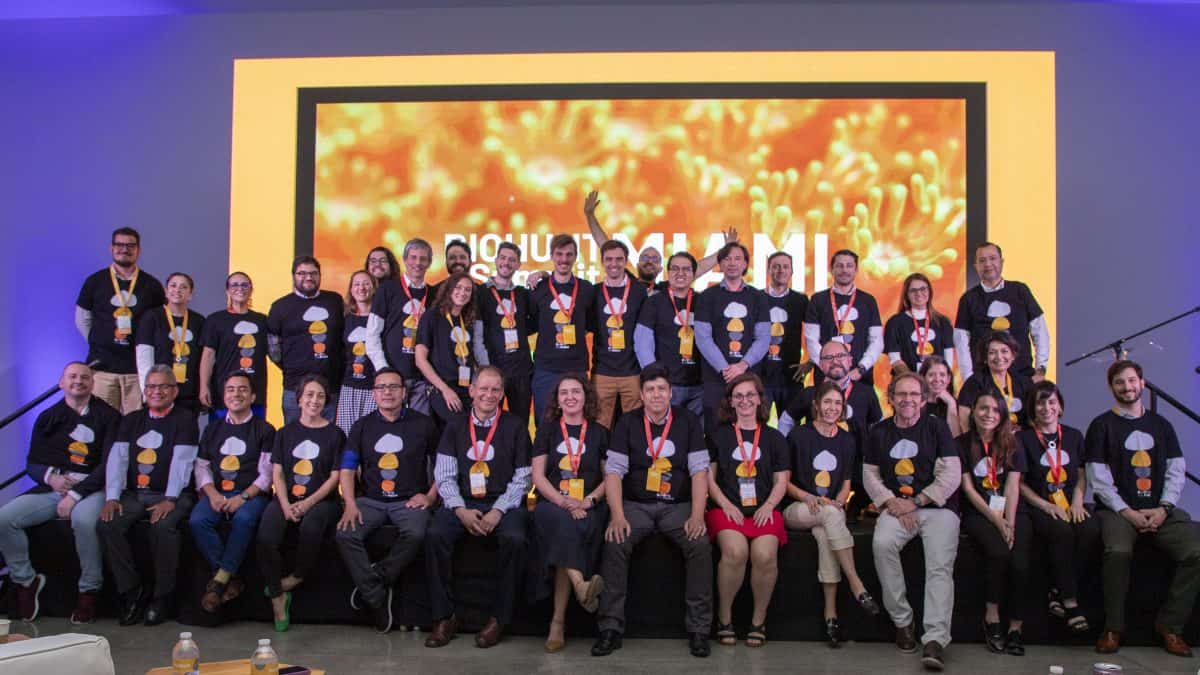 On November 7, the Rubell Museum in Miami witnessed a unique exhibition, unlike anything previously showcased within its walls. Instead of traditional artworks, 21 Latin American biotech startups took center stage, presenting the scientific advancements originating from countries such as Argentina, Uruguay, Colombia, Chile, Costa Rica, Brazil, and Mexico on the inaugural day of BIOHUNT Summit 2023, organized by The Ganesha Lab in collaboration with Cambridge Innovation Center.
During his opening statements, our CEO, Markus Schreyer, highlighted the escalating challenges our planet faces, including climate and food crises, escalating disease rates, and emerging pathologies from contemporary lifestyles. Stressing the pivotal role of innovation in mitigating these issues, Schreyer initiated BIOHUNT Summit Miami 2023, aimed at bridging Latin American science with international investors and experts capable of supporting the growth and development of innovative projects.
Stephen Chambers, General Partner of SOSV, joined Schreyer, emphasizing Latin America's potential to supercharge its economy by leveraging its deep-tech talent across numerous new industries. Ignacio Peña, Managing Partner of AIR Capital, further delved into the opportunities within the Deep Tech ecosystem on the subcontinent.
Following the opening speeches, excitement surged as the Dolphin Tanks commenced. In a mere 5 minutes, startups, meticulously selected, presented their projects and outlined why their development is vital for the future of the planet and humanity. Areas covered included medical devices, early diagnostics, life sciences, and solutions addressing food waste and supplements.
Networking opportunities complemented these activities, enabling entrepreneurs to establish connections with industry experts, international investors, and peers, fostering growth in the ecosystem.
While the second day at the Mana Tech Auditorium featured a smaller agenda, it retained the same intensity, evaluating the current scenario for developing solutions to humanity and the planet's pressing issues. Serial venture-backed entrepreneur Michael Burtov, well-versed in venture development, shared critical insights, emphasizing the constant promotion of values by those venturing this path.
Reflecting on his BIOHUNT Summit experience, Burtov hailed it as the flagship event for Latin American startups with disruptive and diverse solutions adaptable to the U.S. market.
Specialized talks on Market Business Development, EPA, FDA, and Pharma preceded the event's conclusion with a panel discussion. Esteemed figures in the global biotech ecosystem, including Etienne Gillard, Head of Ventures at Mana Tech; Stephen Chambers, General Partner of SOSV; Marta Ortega, founder of GreenLight Biosciences; and Mike Lemcke of UC Davis Venture Catalyst, deliberated on how investment and innovation shape the future of biotech, breaking down barriers and driving global industry growth.
Markus concluded, «I am convinced that holding this type of event is necessary for the development of biotechnology. It's not a local response but a global one. We must join forces, especially considering that for Latin America, the main limitation is financing. During these days, I believe we have brought foreign investors closer to Latin American entrepreneurs.»