The Ganesha Lab took its Born Global project to Costa Rica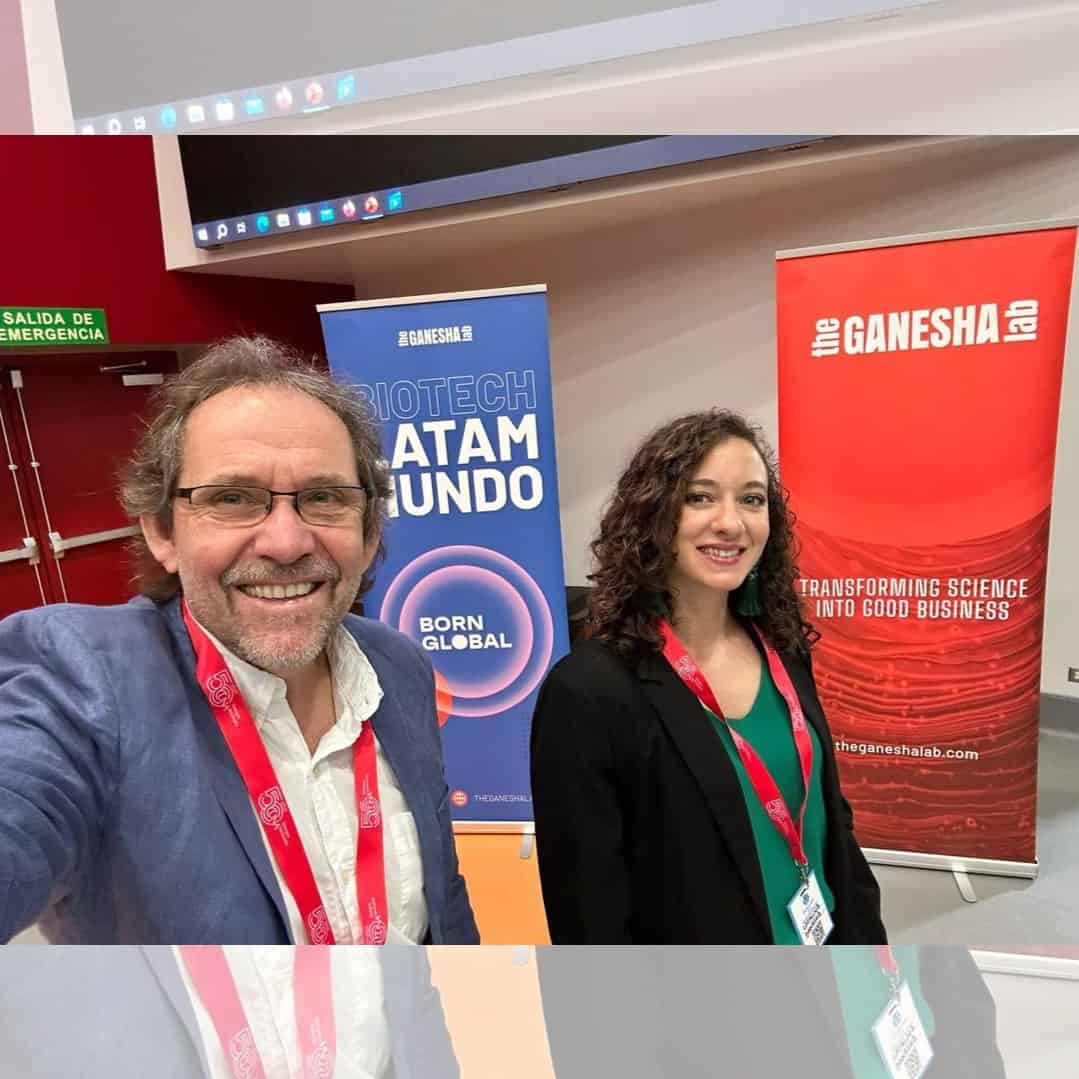 Pursuing our ongoing expansion process throughout the Latin American biotechnology ecosystem, our CEO, Markus Schreyer, and Catalina Fernandez, our Program Manager, participated in the conference "Bioleaders: Articulating Business and Biosciences", organized by CRBiomed in Costa Rica.
The summit aims to give national and international visibility to the different players in the Costa Rican biotechnology industry, establish new links, share successful experiences and possible solutions to current problems.
Schreyer participated as a key note speaker in a forum with nearly 150 attendees, addressing various topics, such as the mission and vision of The Ganesha Lab, the development and potential of biotechnology in Latin America and the importance of thinking global. He finalized his participation with the Deep Tech Report, developed by IDB Lab and Surfing Tsunamis in conjunction with Air Capital, Draper Cygnus, GridX, cites, LAB, Deloitte, IDB LAB and The Ganesha Lab, highlighting the growth of biotech investment in our continent in recent years.
Catalina Fernández, meanwhile, conducted the workshop "How to internationalize biotech startups in Latam", based on our BornGlobal proposal, in which students, entrepreneurs and important players in the Costa Rican biotechnology ecosystem actively participated.
"It was a great experience, and I am very grateful to those who participated in my workshop for the commitment they showed in the activities I prepared especially for this conference," said Fernandez.
Patricia Trinler, President of Costa Rican Biotech Cluster CRBiomed, stated that "the participation of The Ganesha Lab and its BornGlobal proposal were very well received by the more than 150 attendees at the Bioleaders event, and I am certain that we will have many opportunities to work together and continue to promote Costa Rica's biotechnology".