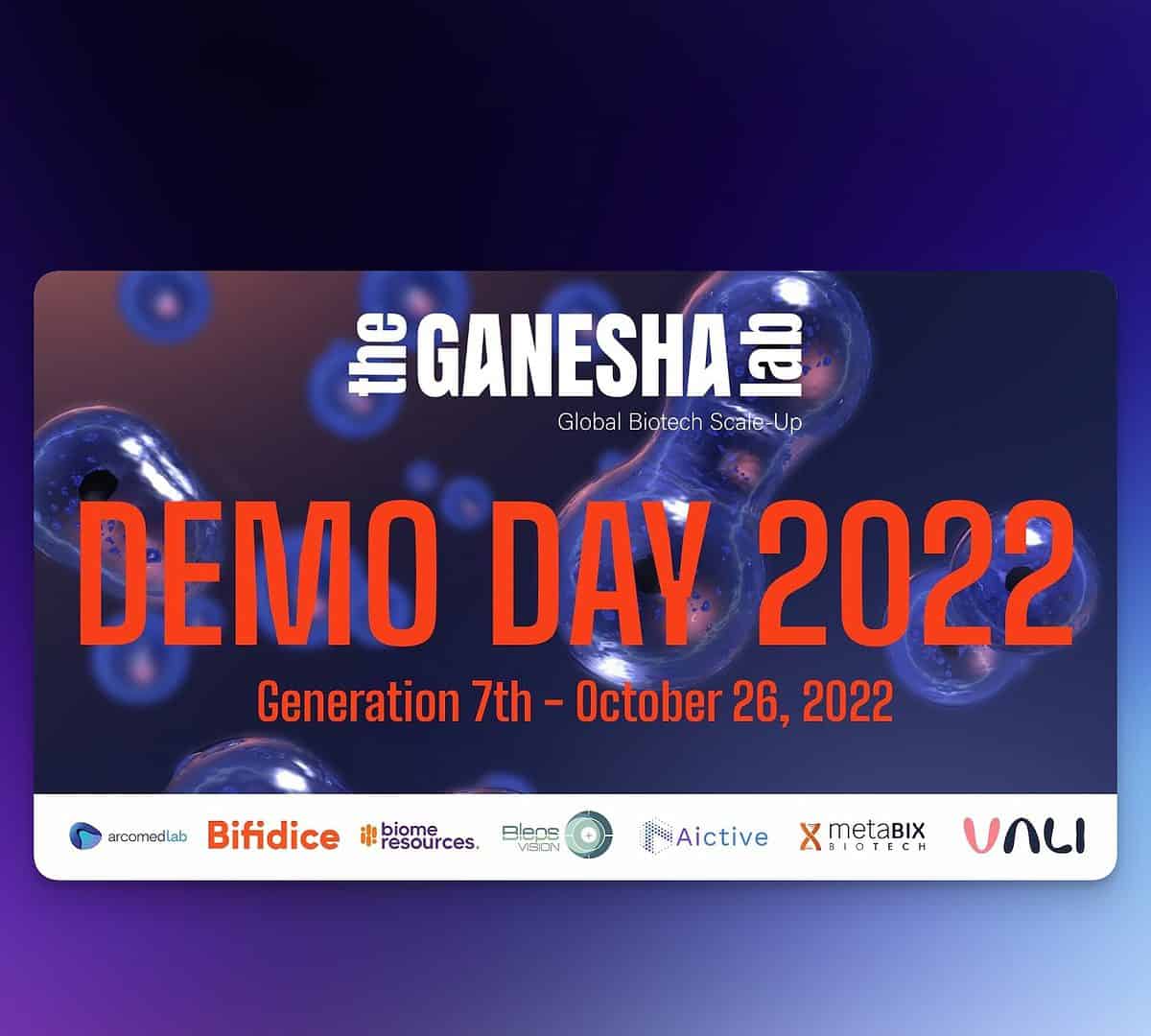 On October, 26th we had our Demo Day 2022. Our outstanding 7th generation, Aictive, arcomedlab Bifidice, Biome Resources, BlepsVision, metaBIX Biotech, and Vali, presented in front of over 50 investors for the first time.
The event was a success, with attendees from Portugal, Croatia, Spain, Costa Rica, the USA, Chile, and Honduras, among others, who enjoyed enormously the solid presentations.
At The Ganesha Lab we feel proud of each one of them and believe they will make a positive impact in the world.
If you missed it or want to relive it, here is the video for you to enjoy.
Congratulations, The Ganesha Lab 2022 Startups!