The successful launch of the Deep Tech Report in Latin America and the Caribbean: The New Wave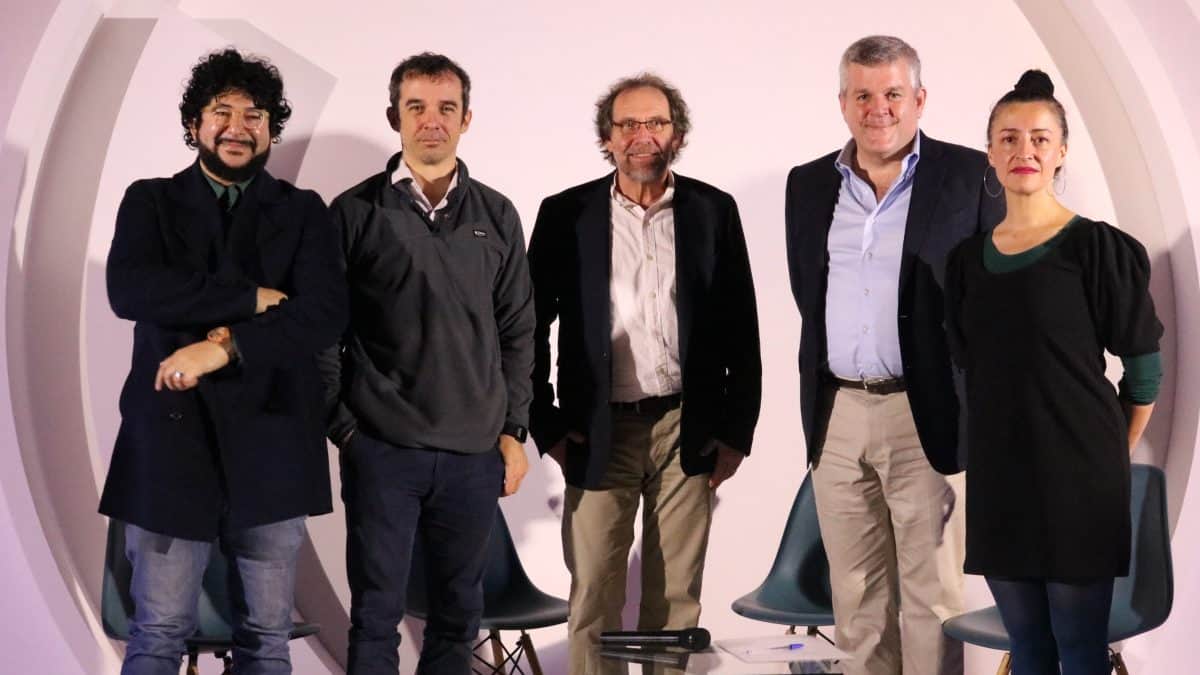 The remarkable event was marked by an inspiring meeting hosted by The Ganesha Lab in collaboration with Fundación Chile. This event brought together visionary individuals from the tech ecosystem, including Markus Schreyer, the CEO and founder of The Ganesha Lab; Pablo Zamora, the executive president of Fundación Chile; Diego Ibáñez, the CFO of Botanical Solutions startup; and Ignacio Peña, the founder of Surfing Tsunamies and the report's author.
During this enlightening conference, various presentations unveiled the promising growth of cutting-edge technology in Latin America and the Caribbean. They provided statistics, accomplishments, and insights into the profound impact of Deep Tech innovation in the LAC region.
Markus Schreyer  urged investors to seize the opportunity to support Bio and Deep Tech projects, emphasizing that these innovations are pivotal for transforming the Latin American landscape. He stated, "Now is the ideal moment to engage in this unique and challenging endeavor that has the potential to positively influence the lives of millions worldwide."
Pablo Zamora, the executive president of Fundación Chile, went even further, highlighting that "error is an inherent aspect of science and technology, but it is precisely through these mistakes that new products and breakthroughs emerge."
Regarding the report itself, Ignacio Peña emphasized that "the Deep Tech ecosystem in Latin America and the Caribbean (LAC) is gaining momentum, with 340 Deep Tech startups receiving institutional backing. Additionally, the region has identified 15 funds and accelerators dedicated to this technology, with 65 local and international funds actively investing in Deep Tech."
Peña further stated, "This ecosystem is already fostering substantial capital growth in LAC, with an estimated value of US$8 billion, supported by three Deep Tech startups valued at over US$500 million and 98 others valued at over US$19 million."
To assess the current state of Deep Tech, a panel discussion moderated by Pablo Zamora featured Ignacio Peña, Pablo Fernández (General Partner of Zentynel), and Carolina Gaínza (Undersecretary of Science, Technology, Knowledge, and Innovation). Carolina Gaínza emphasized, "As a Ministry, we can enhance collaboration among subcontinent countries to develop technology that benefits not only Chile but the entire region. We must work towards our country's goal of reaching a 1% investment in science and technology while incentivizing private investment by showcasing our potential in this field."
The event, attended by nearly 120 participants, concluded with a presentation by Diego Ibáñez, the CFO of Botanical Solutions Inc, who shared their journey of applying their scientific advancements, leading to their establishment in the agrotech and pharma industry in the United States.