The Ganesha Lab Biohunt Summit: See you in Miami!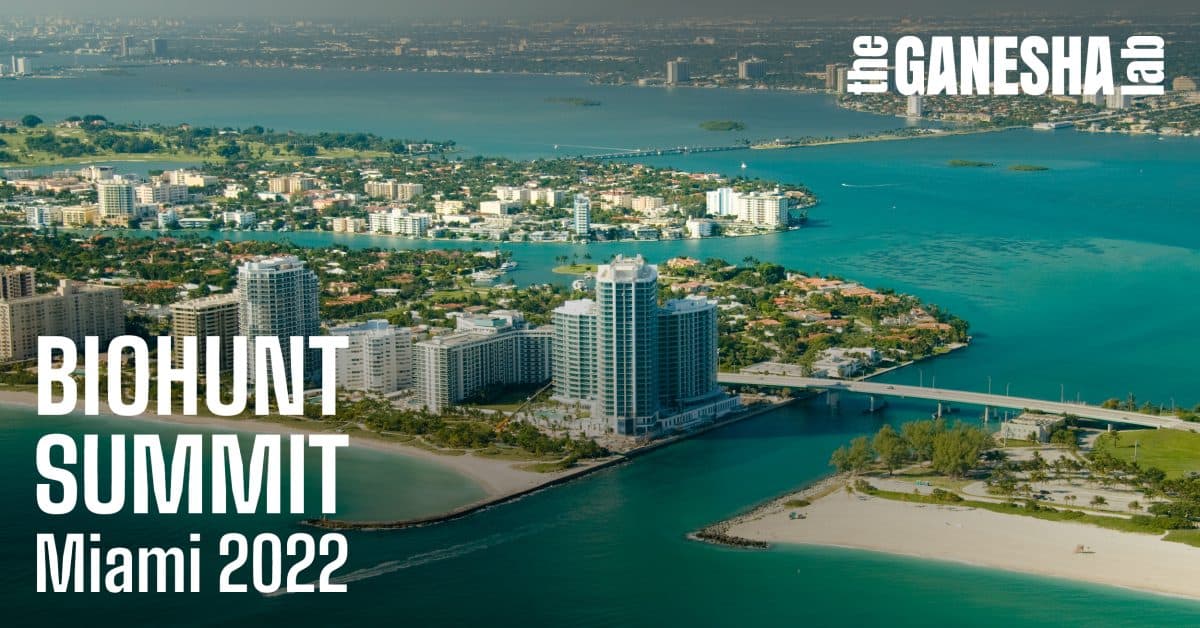 We are only one week away from this unique event designed to generate a solid exchange between investors, entrepreneurs, and experts to boost biotech, transforming our future.
This 2-day event will take place in Venture Café Miami, located in the Converge Miami zone, 1951 NW, 7th Ave Suite 600, Miami, FL 33136, United States, and you can download the final agenda here.
During the second day of The Ganesha Lab Biohunt Summit, we aim to provide more visibility to the role of women in biotechnology, and partnered with the Massachusetts Life Sciences Center and CIC Cambridge, MA to co-execute a Biotech Innovation Bridge between Miami and Boston, hosting an evening focused on female biotech founders.
Two of our portfolio companies, representing "Women in Biotech", Anastasia Gutkevich, CEO of Bifidice and Laura Macció, CEO of metaBIX Biotech, will pitch in front of the Boston Biotech audience, while also being connected to Miami through the Biotech Innovation Bridge.
As you can observe, these days are designed to foster and encourage the connections of entrepreneurs together with investors and experts from the ecosystem
Do not miss registering here and attending The Ganesha Lab Biohhunt Summit Miami/Boston 2022.
We are looking forward to seeing you in Miami!