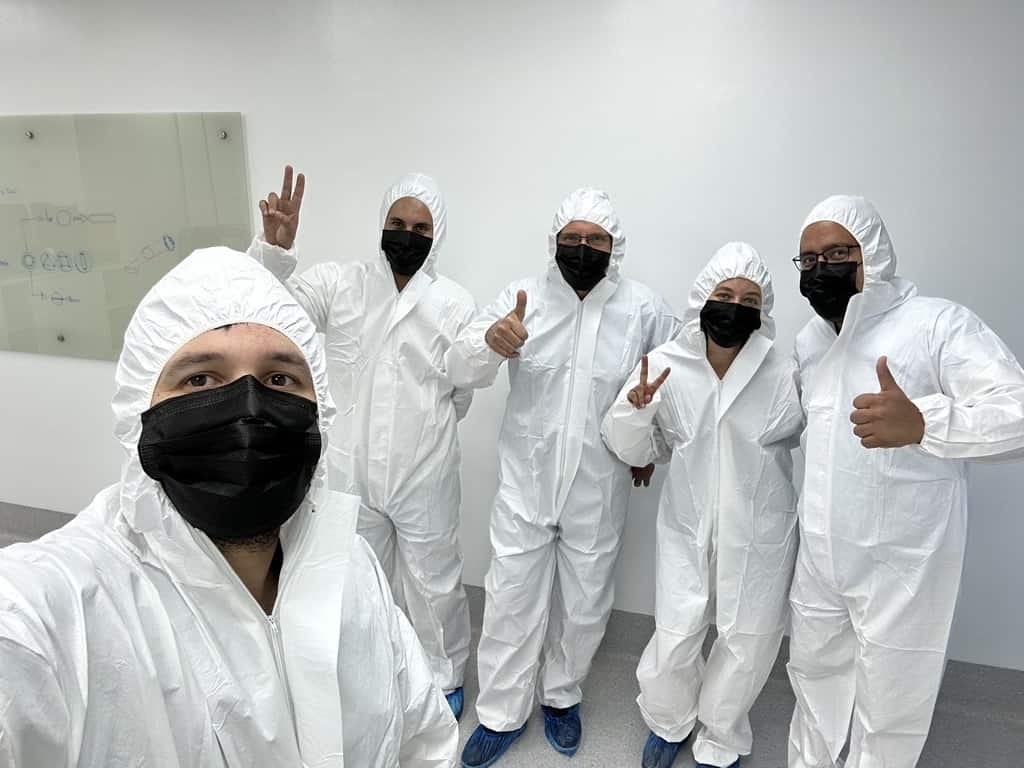 What can you learn from a high-tech medical device start-up in Chile?
The Ganesha Lab team visited one of our portfolio companies, Arcomed Lab's facilities last Friday, here's what we saw.
Run a tight operation
When you think about high-tech companies you always envision a large operation full of machines and people running around in lab coats. Well, some of that is true, but lots of machines and people do not equate to high productivity. At arcomedlab we saw a small team of highly prepared professionals (yes, running on lab coats) managing a discreet set of customised machinery whose output serves the whole of the LATAM market. The goal is not only to be efficient (making things in an optimal way) but to keep efficacy to the max, which means making the right things to reach the desired goal.
Keep your know-how logged
The point of efficacy is to reach your goals with the less amount of deviation from the plan as possible. For instance, if your goal is to sell 100 implants and for that you have to build 120 your efficacy is very low; if you only need to build 102 then your efficacy is very high. Efficacy takes a lot of process control and continuous improvement. The only way to crystallize that value in your company is to log any/all changes.
At Arcomed they customise and improve every piece of technology they use, and along with that, they record every change they do. That keeps them on the bleeding edge of their industry and in the forefront of the global implant market.
As Edison said, "I have not failed. I've just found 10,000 ways that won't work" or in VC lingo, the cost of duplicate is 10,000 higher.
Never stop looking for the next value proposition
arcomedlab started as a dental technology company: its founders Ilan Rosenberg and Marcos Skarmeta quickly realized how the technology they were using had strong synergies with other areas of health care, such as implants. They moved fast, they learned and got equipped and started doing cranial implants. They got local traction and start moving to other adjacent markets. In the same way, they identify other kinds of implants they might provide and create a whole line of products that can improve functionally and aesthetically the lives of their patients. Soon enough they got enough customer feedback to figure that their technology could offer a killer feature, passive drug release, a holy grail of bone implants that is now patented by arcomedlab.
It's about people:
The people who make it and the people who are made for. arcomedlab implicit philosophy of people development is to match personal motivations with the market/environment expectations. When it comes to their staff -including their founders- they will follow their natural curiosity and match it with the voice of their customers to create industry-challenging products. When it comes to their patients they listen and help. As Ilan says, "the face is our first and most important way to interact with the world". Today arcomedlab's implants have helped more than 500 people worldwide to reconstruct and heal their injuries and improve the way they look, giving them the chance to interact with the world in the way they really are.