SMART TISSUES – OUR STARTUP IN KYOTO, JAPAN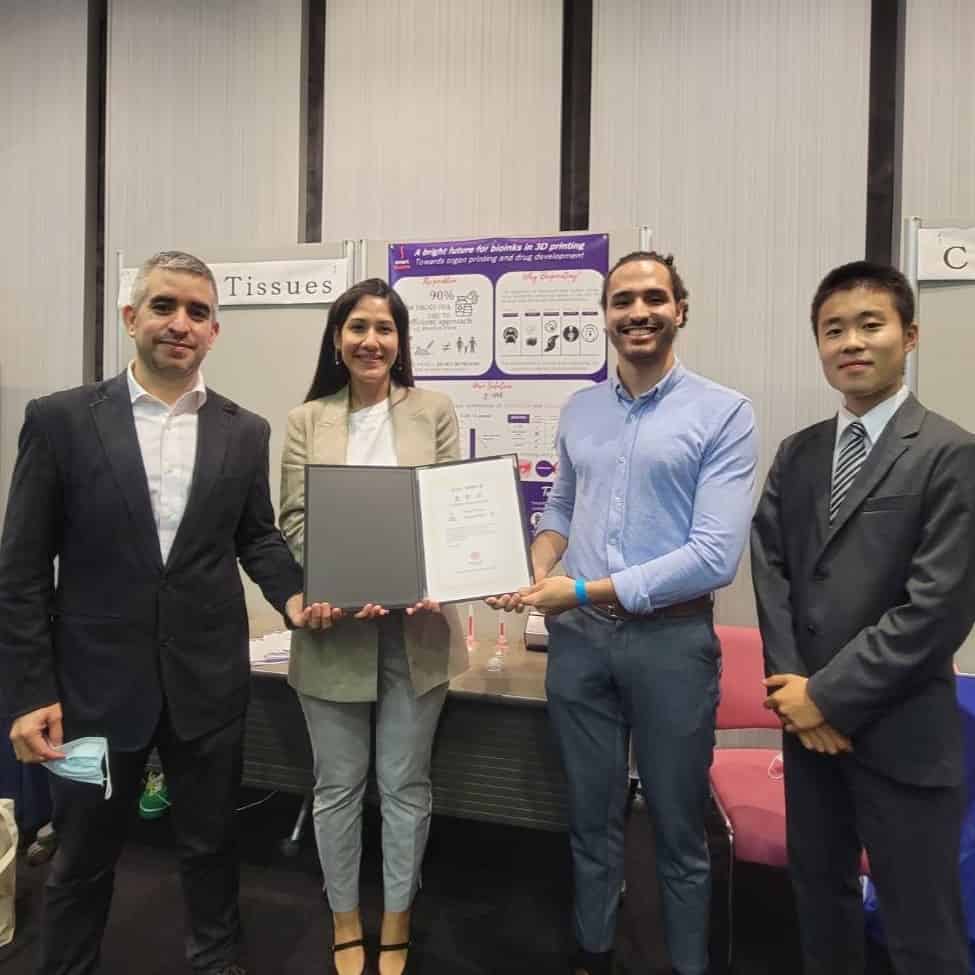 Denise Zujur, co-founder of Smart Tissues, displayed her expertise and skills at the "Get in the ring!" event in Osaka, winning the lightweight startup category.
"Get in the Ring!" is a startup pitching event originally from the Netherlands. It started in 2012 and is now held in over 100 countries around the world. The pitch format is a 1-on-1 battle between 2 startups without slideshows, in a virtual boxing ring. This year the event was held online, and the Innovation Hub Osaka hosted the Japan finals for the 7th time.
To reach this stage, Denise first participated in a selection process in Japan, further assessed by health-tech experts to be selected for the finals in the lightweight category.
The award gives Smart Tissues the opportunity to participate in The Global Meetup 2023, a three-day retreat organized by Dutch impact investor Unknown Group, where top startups winners from this competition, are invited to pitch, showcase and scale their unconventional solutions with industry leaders and investors.
Congratulations, Denise!
If you want to see the competition, click here.