Pamela Barroso finalist in the GIST Pitch Competition in Tailand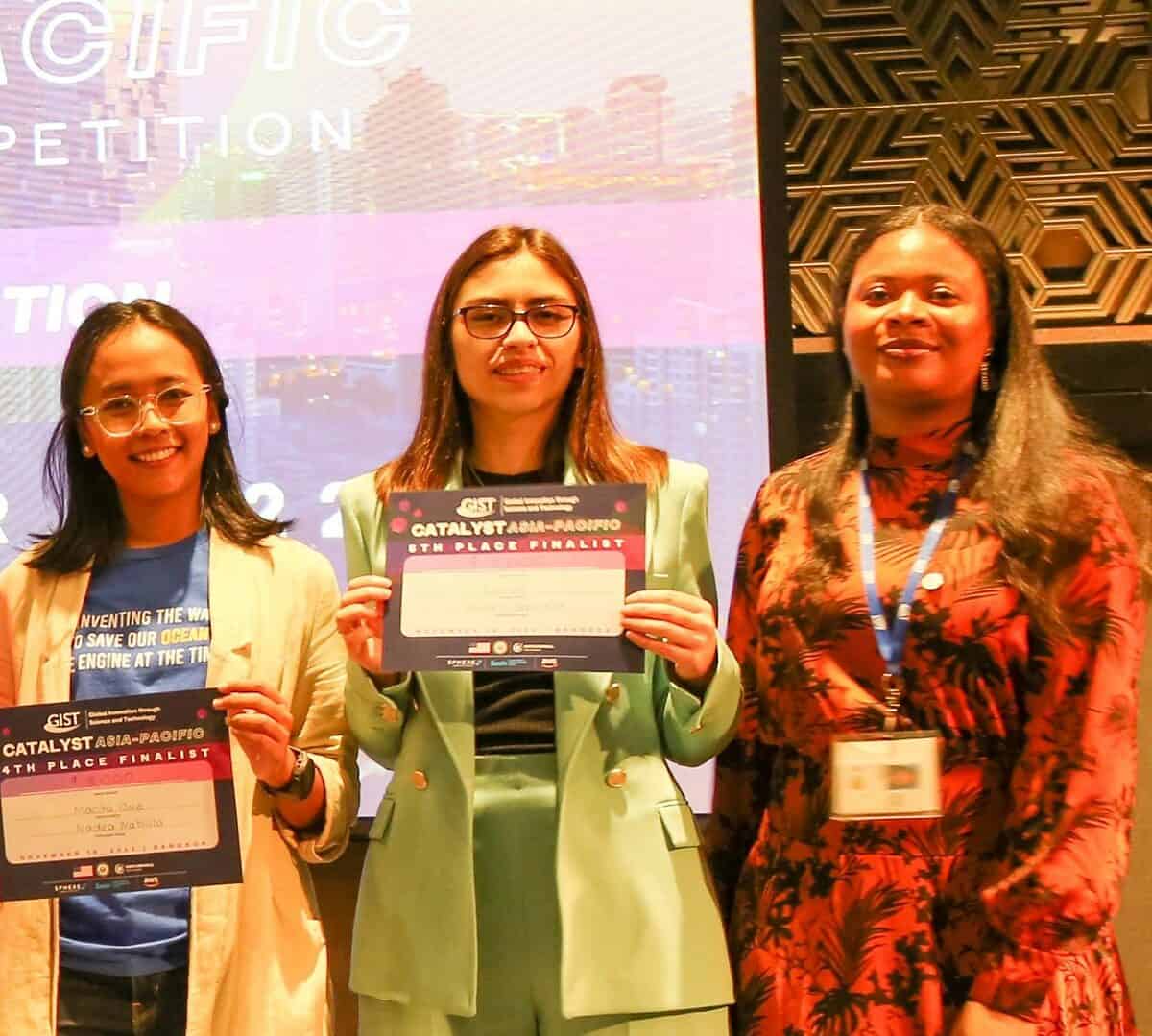 After applying to participate in the annual contest organized by The U.S. Department of State's Global Innovation through Science and Technology (GIST), Pamela Barroso, CBO of Luyef Biotechnologies, was one of the 16 finalists selected to represent the company in Thailand.
This year, GIST focused the event on advancing women from the Asia-Pacific region, which comprises many countries, such as Chile, Indonesia, Malaysia, Mexico, Papua New Guinea, Peru, The Philippines, Thailand, and Vietnam, home to more than 2.9 billion people.
The competition was held in Bangkok, between December 14 and 16. While the first two days were focused on mentoring and networking, the competition was held on the 16th with the participation of authorities from the United States Office of Economic and Commercial Affairs.
Pamela´s presentation stood out among the competitors and received fifth place. "Although I'm very happy with the result, the most rewarding was the experience itself. It allowed me to meet other female leaders working in innovative technologies from different industries: food tech, zero waste, waste management, circular economy, Saas, healthcare, and empowering girls in STEM, among others", stated.
As part of the top five participants, Pamela received a monetary grant and access to a program of mentoring for the next six months.