metaBIX Biotech: receives prestigious award and expands into Ecuador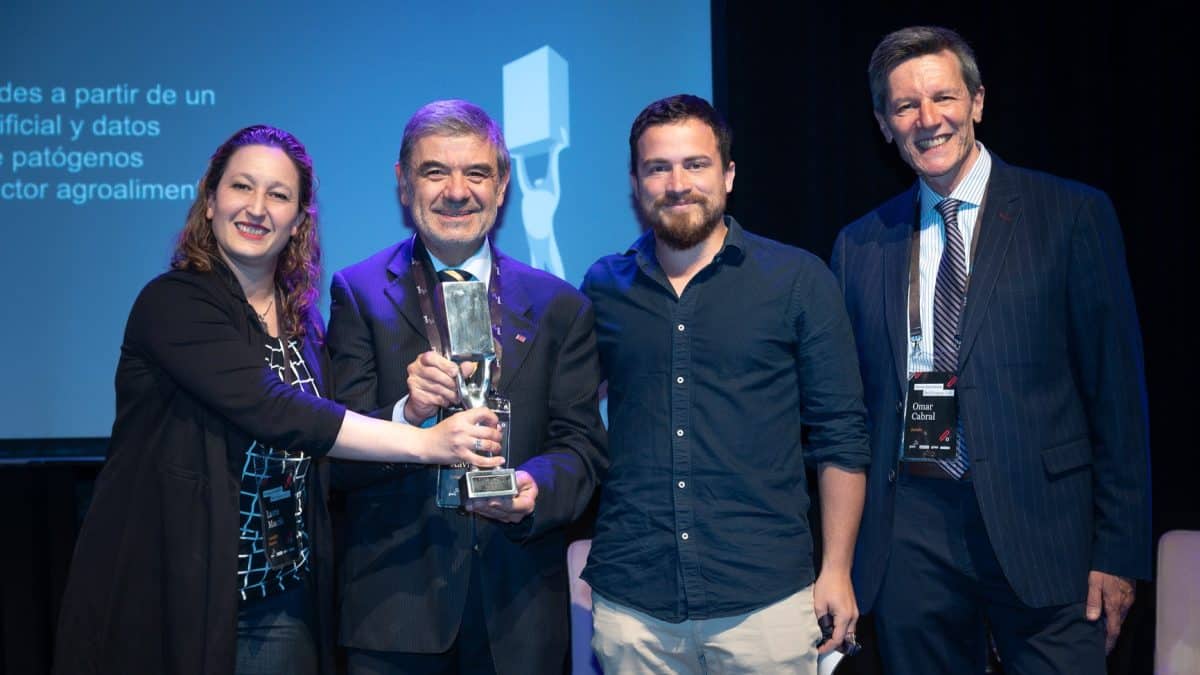 metaBIX Biotech received last month the Innovation Award in the startup category, presented by PwC Uruguay. This recognition serves as a testament to their unwavering dedication to innovation and the creation of robust intellectual property within the biotechnology landscape.
This acknowledgment reaffirms their commitment to pioneering advancements and fostering a culture that values cutting-edge solutions in disease prediction, as well as their pursuit to the protection of their intellectual assets through patent applications, safeguarding their trade secrets, and registering trademarks that encapsulate their groundbreaking work in predicting diseases caused by viruses and bacteria.
One of the prominent highlights that garnered attention and contributed significantly to this recognition is their recent patented method for gauging the concentration of pathogens present in the air. This innovation holds profound significance, particularly in the realm of safeguarding production animals against potential infections. The ability to accurately determine pathogen concentration in the air is a pivotal step toward implementing proactive measures to prevent infections and maintain the health of production animals.
Laura Macció, metaBIX Biotech's CEO, stated that "this award propels us forward, motivating us to continue our quest of pioneering innovations that positively impact the biotechnology landscape. We remain committed to pushing the boundaries of scientific discovery and are resolute in our mission to contribute significantly to the betterment of global health and well-being through our groundbreaking advancements".
This award comes at one of the best moments for metaBIX: just last month, the company successfully entered the Ecuadorian market, marking its presence as the third country to adopt the startup's technology, following in the footsteps of Uruguay and Argentina.
The achievement of this successful expansion owes much to the collaboration of their strategic partners and the unwavering dedication of the LIVEXLAB team, whose vital contributions have been indispensable in this endeavor.
For Macció, "as we venture deeper into the Ecuadorian market, we see immense potential and opportunities for growth and innovation, especially in the pig and poultry production sector. This promising landscape, coupled with our commitment to push the boundaries of technology and science, makes of this the perfect moment to consider an investment in our technology for prospective investors", added the founder of metaBIX Biotech.
Until the date, metaBIX Biotech cutting-edge predictive technology, specialized in detecting diseases caused by viruses and bacteria from environmental samples, has successfully been employed to monitor environments housing over 24,000 pigs and 500,000 chickens/hens.