metaBIX Biotech is ready to establish a branch in the U.S.A.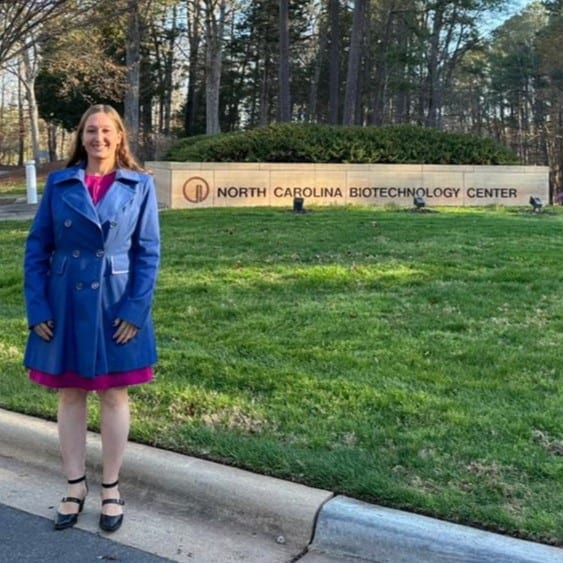 In early March, the startup's CEO, Laura Macció, traveled to Research-Triangle-Park (RTP), the largest investigation complex in North America and one of the most successful science parks in the world, to learn about the environment and to understand if it represents the right place for metaBIX Biotech to set up commercial and operational offices in the United States.
It didn't take her long to realize the potential of the site, which is comprised of three universities and has an environment conducive to the development of Pharma and Biotech companies, and artificial intelligence ventures and features major institutions such as the North Carolina Biotechnology Center.
"This is definitely the ideal environment to install a metaBIX Biotech headquarters, since the State of North Carolina has poultry and swine production, and universities run important AI research verticals for this sector. In addition, it has been selected as the location with the highest quality of life in the United States for the last 5 years, which is attracting a lot of human talent," explained Macció.
The entrepreneur added that "there is an excellent ecosystem for the development of start-ups in our sector, which is why we selected the RTP as the site to set up commercial and operations offices in the United States, although we will maintain our base in Uruguay as an R&D site, due to the different characteristics that this country offers us as a platform".
In addition to knowing in depth the location and the opportunities it provides to metaBIX Biotech, during this initial visit to North Carolina, meetings were held with three investment funds, which provided excellent feedback. "We are planning a future trip in September, to participate in a Demo Day that will be attended by specific investors in our Animal Health segment", concluded Macció.