Get Ready for the Biotech Event of the Year: BIOHUNT Summit Miami 2023!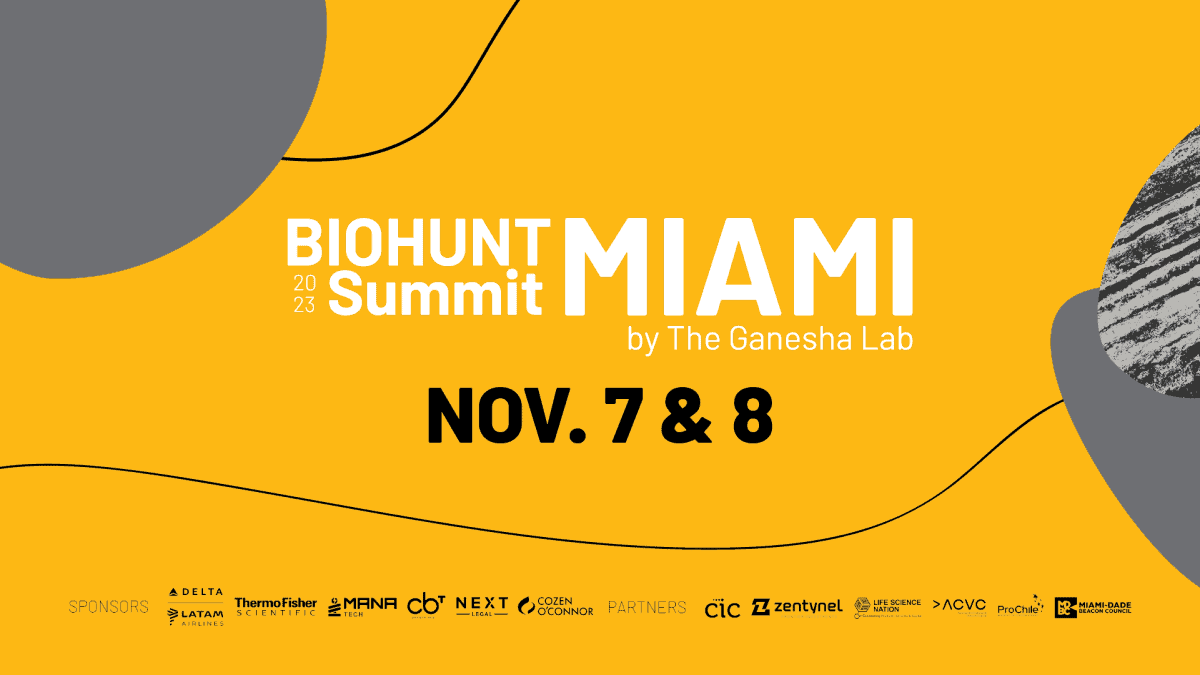 We are thrilled to bring you some exciting updates about the upcoming BIOHUNT Summit, now just a little over a month away!
Preparations for our flagship event of the year are in full swing, and we couldn't be more pleased with the progress. We've already handpicked over 20 promising biotech startups hailing from countries such as Costa Rica, Mexico, Colombia, Uruguay, Argentina, and Chile. What's more, we've meticulously curated an impressive lineup of investors and experts in the field who are set to play a pivotal role in transforming BIOHUNT Summit into a global hub for bridging the Latin American biotech ecosystem with the rest of the world.
Here's a sneak peek at what's in store:
Day 1 Highlights:
• Ignacio Peña, the driving force behind Surfing Tsunamies takes us to explore the growth of Deep Tech in Latin America, after developing a study on the matter made possible through the generous sponsorship of the International Development Bank, among other companies.
• Get ready to witness the brilliance of our selected startups in action through two engaging sessions of Dolphin Tanks.
Day 2 Highlights:
• Gain invaluable insights and experiences from seasoned venture-backed entrepreneur and shark tank judge Michael Burtov, always looking for what people can relate to and what is catchy.
• Join us for a thought-provoking round table discussion featuring brilliant minds from the ecosystem, delving into innovation and investment opportunities, not only within Latin America but on a global scale.
• Exclusive private lounges will offer startups a unique opportunity to connect with specialists in areas where they seek support.
This promises to be an unforgettable and unparalleled event that you won't want to miss!
For more information or inquiries, please don't hesitate to contact us at cont[email protected], and we'll get back to you promptly.
Stay tuned for more updates as we count down to BIOHUNT Summit, and be sure to follow us on social media for all the latest news and insights!