Farmtastica's thriving month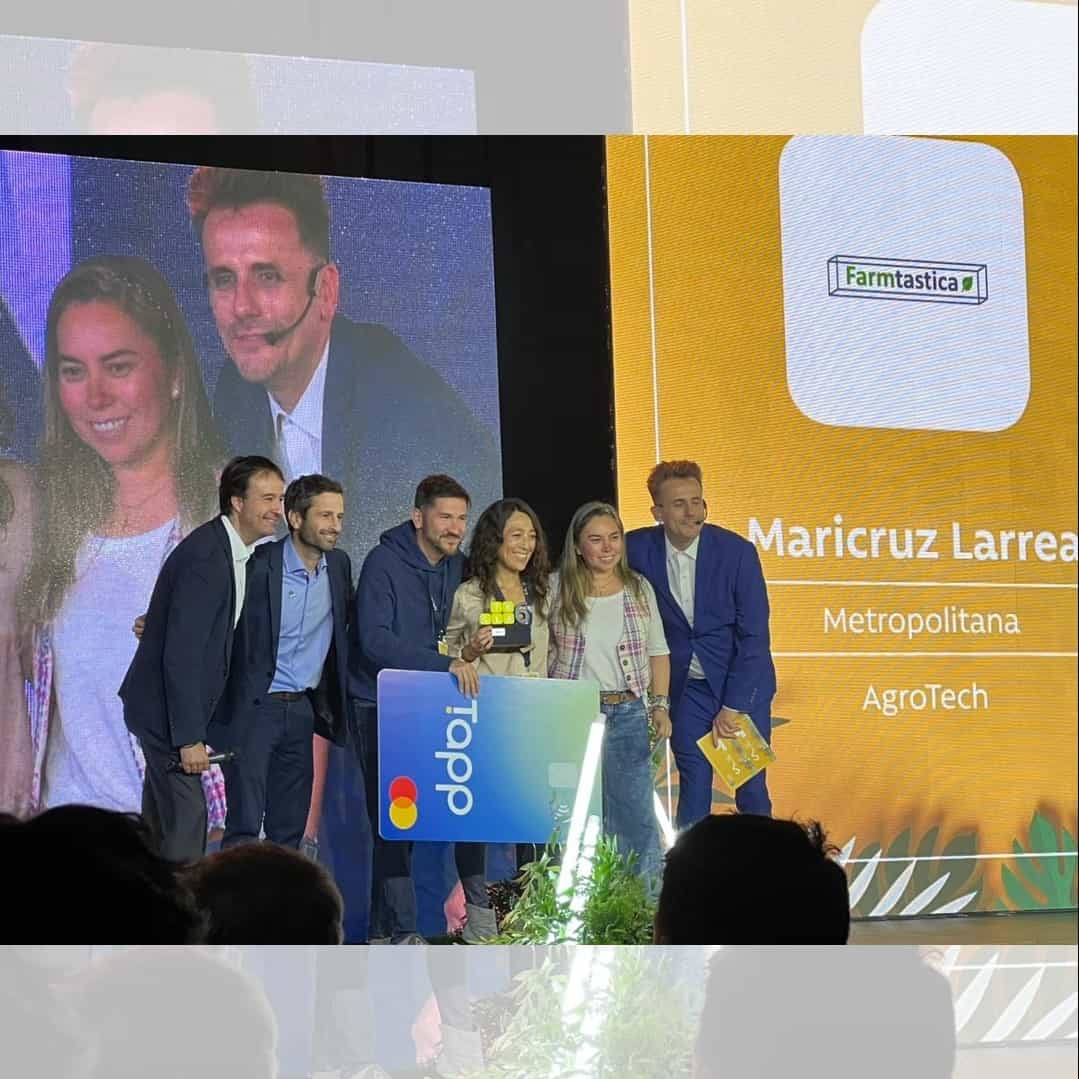 May 2023 will certainly be a month that the vertical farming startup in controlled environments will hardly forget, due to three important achievements:  entering the extensive Brazilian market, TECLA6 recognition by Caja Los Andes and a change of corporate image.
"Several months ago, we realized that our future customers will have to be more efficient in crop production, in order to be competitive in their markets with our technology. That is the main reason behind the new tools that we are developing and building right now to accomplish this. We also decided that our image needed to be refreshed and reflect that we are not simply a startup that produces technology for vertical farms in controlled environments agriculture, but also one that does R&D for new recipes for successful crops," explained Eduardo Vasquez, CTO of Farmtastica.
The other upcoming objectives are aimed at the internationalization of the company, leading to entering more massive markets, starting with Brazil.
"Last year we contacted the prestigious Agronomic Institute of Campinas (IAC), in Brazil, which annually holds the Urban Farming workshop, targeted at researchers, farmers and companies engaged in vertical farming. This year Farmstatica is opening the event, presenting the purpose we are pursuing, democratize access to this type of food not only in Latin America, but also globally," added  Eduardo Vasquez, the company's CTO.
Nevertheless, this was not all that Farmtastica underwent during May: after applying in January to the TECLA6 awards of Caja Los Andes in Chile , the project won the Consolidation category.
"This recognition is a validation not only of our business project but also of the objectives that we set ourselves. That makes it very valuable," said Maricruz Larrea.
The next stop? Jamaica in June.