Strengthening connection with the American Innovation Ecosystem: My two weeks in the USA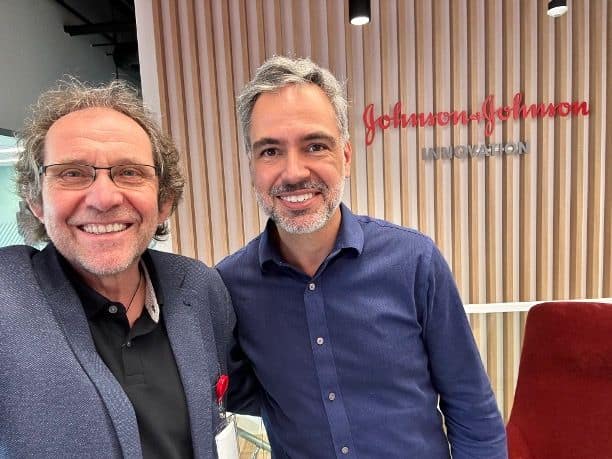 By Markus Schreyer
The Ganesha Lab is highly focused on the internationalization of its portfolio startups to make them as impactful as possible. Thus, our interaction with the US American Innovation Ecosystem is critical. Over the past 2 weeks I immersed into some of the most active global healthtech and agrifood ecosystems in the world in the United States: From UC Davis and San Francisco in California to Boston and New York in the East Coast.
It was a journey filled with meetings, conferences, and new connections that promise to shape the future of our portfolio companies and their respective industries.
UC Davis, CA: Much more than an Agritech Innovation Hub
My journey began in UC Davis, California, where I had the pleasure of witnessing the birth of something truly groundbreaking. Our portfolio company, Botanical Solutions Spa, has set up its first laboratory and scientific team in the USA, marking a significant milestone in their pharma development program. The highlight? The unveiling of California-grown Quillaja Saponaria, a Chilean native species,  poised to revolutionize the pharma adjuvant market. A big shout-out to Botanical Solutions CEO Gastón Salinas for sharing his valuable insights and time.
Additionally, UC Davis Venture Catalyst, a strategic partner of The Ganesha Lab since 2018, opened its doors to exciting new collaboration opportunities. Mike Lemcke from UC Davis Venture Catalyst gave me an overview of their increased focus on food health and introduced me to Agisquare, a new Innovation Hub that will serve as a vibrant center of innovation for startups, including ours! The UC Davis ecosystem is thriving and holds immense potential for growth.
San Francisco: A Global Tech Hub
Next up was San Francisco, where I had the privilege of attending TechCrunch Disrupt. This event brought together entrepreneurs from across the globe, including luminaries like Kazuna Yamamoto and Jose Luis Nuno. What struck me most was the surge in Point of Care diagnostics solutions, a promising field that merges hardware with Artificial Intelligence to transform healthcare.
My visit to the Johnson & Johnson Innovation Center was another highlight. Meeting Rodrigo Rodrigues, Associate Director Early Innovation Partnering, was a great opportunity to further our industry partnership. Rodrigo introduced the breadth and depth of J&J´s commitment to early-stage innovation and we identified promising areas to expand on in our existing partnership.
New York: Focusing on Climate Innovation
In the vibrant backdrop of New York's ClimateTech week, I had the honor of networking with ClimateTech entrepreneurs and investors at the SOS Ventures Climate Tech Week reception. SOSV stands at the forefront of climate innovation, and it was inspiring to see their dedication to creating a positive impact on planetary health. I want to extend my gratitude to the entire SOSV / IndieBio team and the remarkable individuals I met, including Sean O'Sullivan, Stephen Chambers, Carmelo Cintrón Vivas, Madeline Behr, Bethany Schwartz, Stefan Dienstag, Sabriya Stukes, PhD, among others.
I also took the opportunity to catch up and learn about the exciting progress our portfolio company Pannex Therapeutics is having. CEO David Bravo is an SOSV-IndieBio alumni and a highly respected mentor for IndieBio Therapeutics companies.
Boston: A Second Home of Innovation
My final destination was Boston, a place that always feels like my second home, given I lived there for several years while at Thermo Fischer Scientific. The innovation buzz around Kendall Square never fails to inspire. A special thanks to our partners at Cambridge Innovation Center (CIC) for providing me with a workspace and an opportunity to expand The Ganesha network.
It was great to catch up with former colleagues, and a heartfelt thanks to Thomas Loewald, CEO of Cambrex (a leading provider across the health drug value lifecycle) for taking the time to introduce and explain the capabilities can provide to burgeoning healthtech startups.
In conclusion, these two weeks in the USA have been nothing short of amazing. I'm excited about the future of our portfolio companies and the opportunities that lie ahead for them to impact millions of people globally. The American innovation ecosystem is vibrant, dynamic, and brimming with potential. I look forward to continuing to strengthen The Ganesha connections and to the growth and success of our ventures and portfolio companies in this exciting landscape.