EIGHT LATIN AMERICAN BIOTECH STARTUPS ARE BOOSTING THEIR GROWTH TO TARGET INTERNATIONAL MARKETS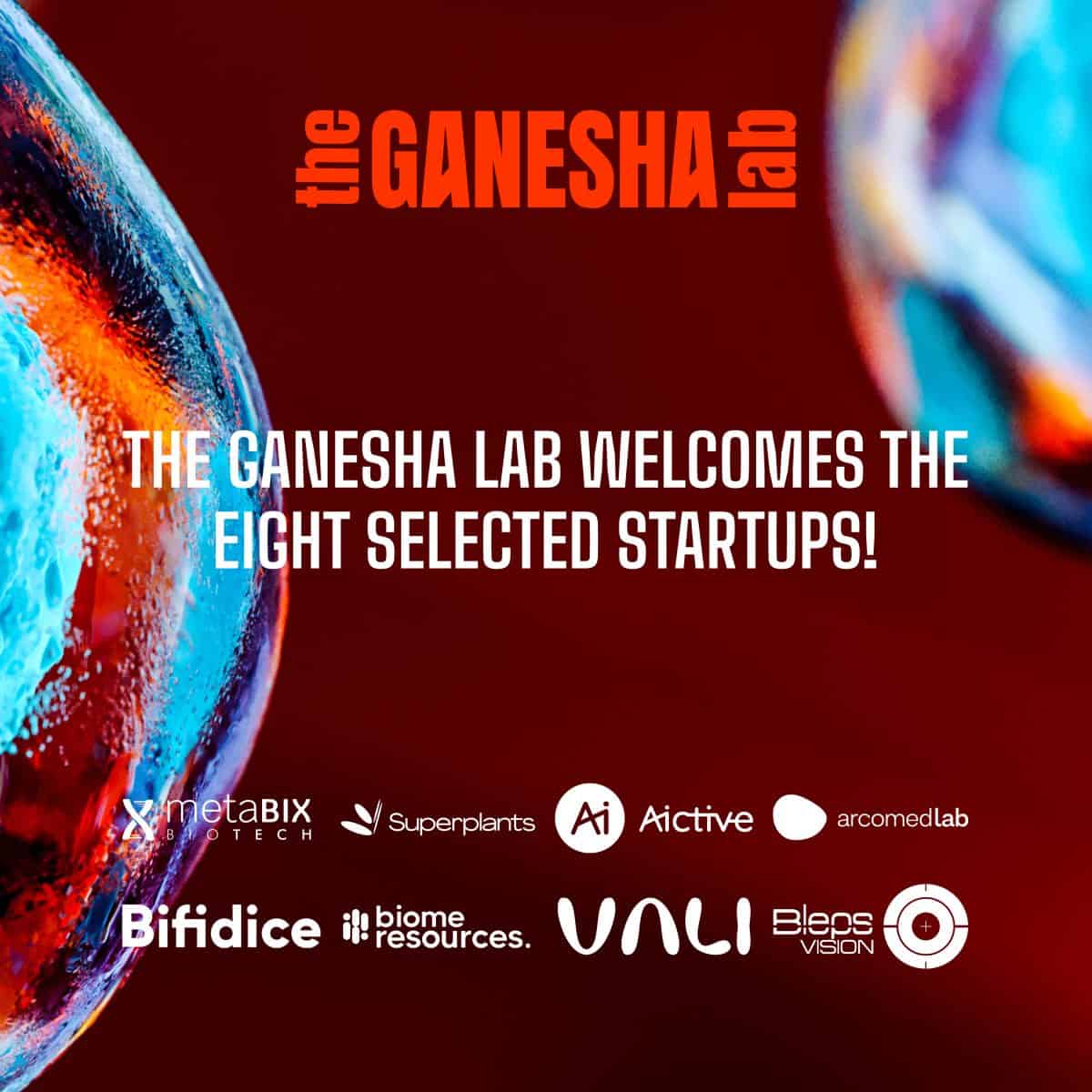 More than 80 scientific and technology-based startups from the region participated in the OpenCall for The Ganesha Lab (TGL) scale-up Program, an international accelerator based in Chile that seeks to support and advance technologies emerging in Latin America with great potential for scalability, impact, and global vision.
After an intense application process, eight startups were selected to be part of the seventh generation of TGL's acceleration program, which aims to successfully enable them to access the international market in the short term.
These endeavors, which seek to generate a solution to global problems related to access to health, food shortages, population aging, and emerging threats, represent diverse areas such as bio-agro, health, pharmaceuticals, diagnostics, and medical devices. In addition, this new generation has gender parity, both at the level of founders and collaborators.
"The internationalization of a biotech startup is crucial to change the quality of life of millions of people and to be able to generate the impact the founders have worked for. It is key to incorporate a global perspective from the beginning to achieve this. This is why we work actively with our entrepreneurs to transmit the international mindset and provide them with the tools and networks necessary to start their globalization process successfully", says Catalina Fernandez, Program Manager of TGL.
The program, which begins in July this year, will allow the startups to join a three-month program that will give them access to mentoring and workshops. They will focus on topics such as Business Base Line, Clients & Markets, Global Success, Scaling & Capital Raise, and individual meetings with partners and experts in the field.
Subsequently, the startups will participate in a two-week US virtual soft-landing program carried out jointly with the Cambridge Innovation Center (CIC) Miami.
The winners will have access to an International Market Validation (IMV) program where the entrepreneurs will scale their business experiencing face-to-face work with investors, mentors, and potential clients for two months in the United States.
At the end of the program, a final event will be held where participants will present their solutions -through a pitch- to a special international jury, where the two startups best prepared to access the global market and with a great potential for scaling will be selected.
For Mike Lemcke, Associate Director at UC Davis Venture Catalyst, "a key challenge for international startups is getting access to the global industry. The Ganesha Lab helps startups transform their mindset, solidify their business model and take the next step to gain a presence in international markets through international soft landings. We have been thrilled to partner with TGL through our Worldwide Accelerated Research Partnerships (WARP) program", he said.
In addition, the eight startups that are part of this new generation will be incorporated into the TGL portfolio and benefit from continuous support and networks for a minimum of 3 years post-program. This support includes relevant aspects such as raising capital and joining a portfolio of new businesses, whose valuation has already reached USD 118 million and with a projection for the end of 2022 of USD 165 million).

THE SELECTED 2022 STARTUPS
SUPERPLANTS: a multinational startup developing a device that merges plants with the internet of things, transforming the plant into a speaker and making it react to touch to perform actions.
AICTIVE: a platform that analyzes human movement and works with the camera of mobile devices or computers, providing people with an appropriate plan that generates an impact on their health and well-being.
ARCOMED LAB: Chilean startup that works on innovative cranial and maxillofacial implants made with 3D technology and synthetic materials that reduce the risk of complications.
VALI: Argentine startup specializing in Artificial Intelligence for studies. Its goal is to make automated microscopy available to centers, on the web, at a low cost.
METABIX BIOTECH: Uruguayan startup that develops the most innovative technology for predicting pathogen outbreaks and microbiological risk situations in health, agribusiness, and food.
BLEPS VISION: Mexican startup that develops Toco, a technological innovation product in the medical field. It is a portable corneal topographer that allows the analysis of the cornea's curvature, identifying, for example, possible deformations.
BIFIDICE: First gut microbiome biotech startup that created a technology stabilizing healthy bacterias to transform microbiota's composition. They applied this technology to frozen products and validated it in decreasing allergies and chronic diseases by up to 75%.
BIOME RESOURCES: Chilean startup that develops Morpheus, a system for monitoring the results of sleep treatment, including the analysis of different data sources: intestinal microbiome, blood tests, and historical information.