BSI wins top honors for sustainable innovation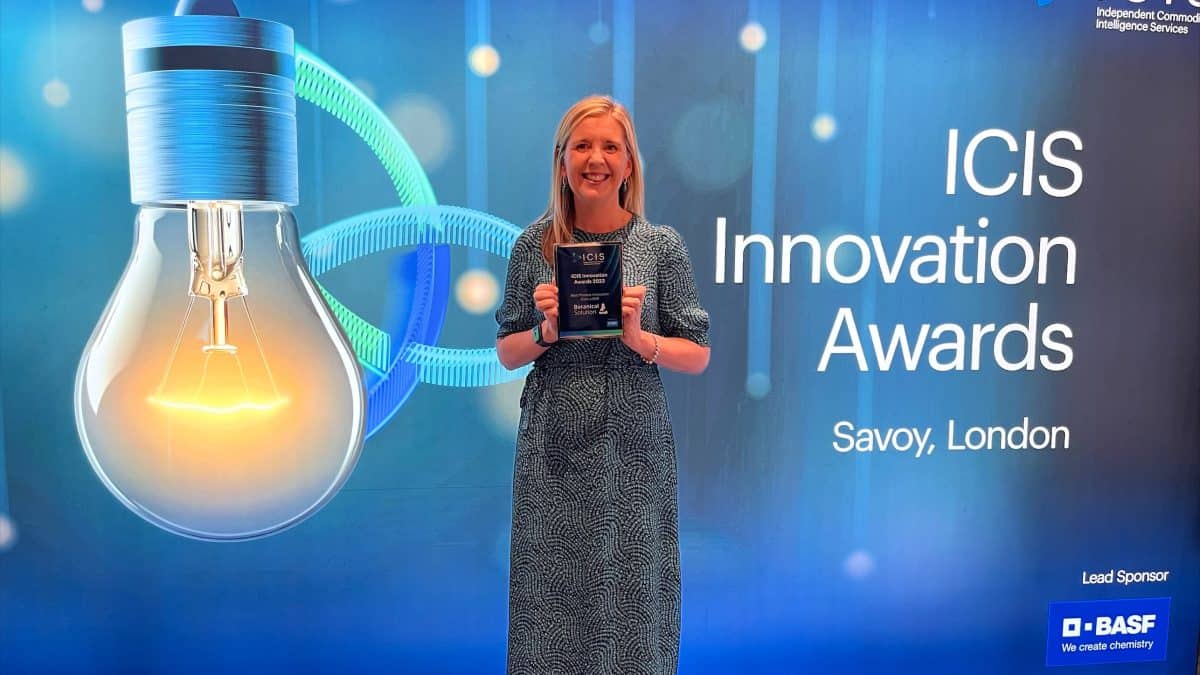 Botanical Solution Inc. (BSI) has been honored as the recipient of the 2023 Best Process Innovation Award by ICIS Chemical Business. This prestigious accolade acknowledges BSI's groundbreaking approach to process innovation, specifically recognizing their unique and proprietary platform for a truly sustainable and scalable production of plant-based products without sourcing raw materials from nature or conventional plantations. This innovation has resulted in the creation of two exceptional products that set a gold standard in the realms of human and plant health.
BSI's latest technological achievement has established a robust supply chain for the vaccine adjuvant QS-21 through a strategic partnership with Croda Pharma. This next-generation QS-21 has been biochemically proven to be on par with the traditional QS-21 sourced from aging soapbark trees primarily found in Chile. QS-21 plays a pivotal role in FDA-approved vaccines, including those for shingles, malaria, RSV, COVID, as well as promising new vaccine candidates and cutting-edge immunotherapy treatments like cancer. Croda Pharma's partnership with BSI, announced earlier this year, has since led to the launch of this award-winning innovation to their global customer base.
In parallel, the award-winning biopesticide Quillibrium®, a result of a fruitful partnership with Syngenta since 2019, has witnessed over 50% year-over-year growth in its adoption by growers in Chile and Peru. To date, it has been applied to more than 100,000 acres. Anticipated further expansion into Mexico, Brazil, the US, and the EU is expected to drive even greater adoption.
Accepting the 2023 Process Innovation Award on behalf of BSI was Laura Reilly, Vice President of Marketing at Croda Pharma, who expressed her gratitude, saying, "I'm honored to accept this Award on behalf of Croda's partner, Botanical Solution. Croda and BSI have an excellent partnership to meet the pharma industry's needs for QS-21, including a reliable and stable supply of this Gold Standard vaccine adjuvant."
BSI's CEO, Gastón Salinas, emphasized the company's pride in being recognized for their contributions to human health and sustainable agriculture. He extended gratitude to the ICIS Chemical Business judging panel and their valued collaborators, Croda Pharma and Syngenta, for their pivotal roles in this achievement.