Born Global Uruguay: The event that aims to promote biotechnology from Uruguay to the world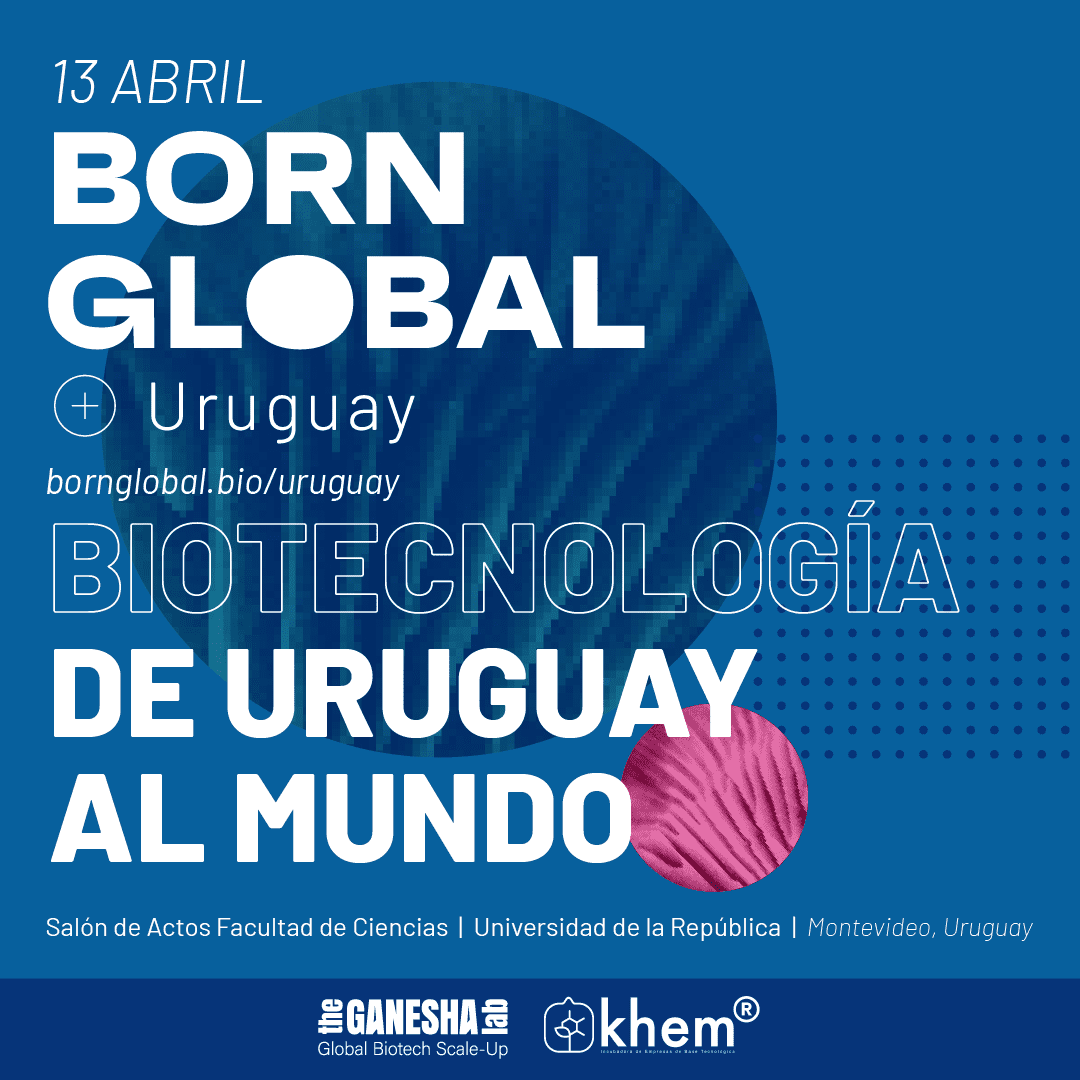 The global accelerator The Ganesha Lab and KhemBio incubator from Uruguay are joining forces in an unprecedented collaboration to showcase the development of science to the world, in an activity to be held in Montevideo on April 13, 2023.
The event, which will consist of three different activities, will begin with the RoundTable "Uruguay: a bio-platform to the world", moderated by Carlos Batthyány, director of the Pasteur Research Institute of Uruguay, and will include the participation of Markus Schreyer, CEO and founder of The Ganesha Lab; Sergio Fogel, business development specialist; and Josefina Correa, co-founder & CEO of Xeptiva Therapeutics, together with representatives of the innovation hub.
The second activity will consist of several breakout sessions leaded by experts in the field of biotechnology. Firstly, Cristina Montero, from KhemBio will address the importance of translating the technologies developed at the university, followed by Catalina Fernández, Program Manager of The Ganesha Lab, who will be presenting on the importance of internationalization for Latin American startups.
At last, Pablo Zamora, founder of NotCo and current President of Fundación Chile, will share with the audience the lessons learned from successful biotech ventures, while Laura Macció, CEO and founder of metaBIX Biotech, will share the importance of perseverance, resilience and creativity on the road to biotechnology entrepreneurship.
The conference will conclude with a DemoDay, an activity in which biotech startups from Uruguay pitch their projects , and compete for a ticket to enter the selection process of The Ganesha Lab's Scale-Up Program.
For more information about this event , click here.