BIOHUNT Summit Miami 2023 – Empowering tomorrow through Biotech today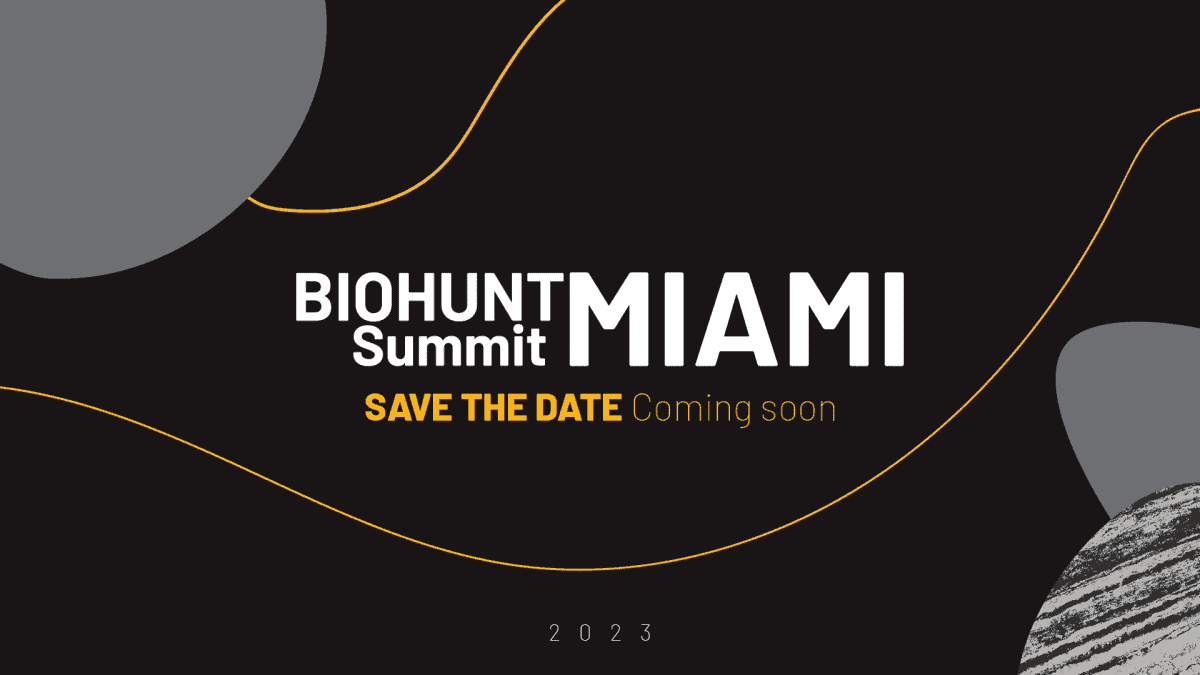 On November 7th and 8th, the streets of Miami,one of the world's leading technology hubs, will witness Biohunt Summit 2023, a gathering that seeks to generate lasting connections between the best Latin American biotech startups and international experts and investors.
The event, which has already established itself as a unique opportunity to showcase the best science being developed in Latin countries, will be executed in collaboration with Cambridge Innovation Center (CIC) Miami, a global leader in building and operating innovation campuses that support the growth of entrepreneurs and startups.
The two-day event will explore diverse angles: The first day, which will take place at the Rubell Museum, will be focused on investors and the potential relationships they can create with the founders of the startups. This engagement will unfold through two sessions of dolphin tanks with stellar presentations and the participation of extraordinary speakers.
On the second day, the activities will move to the Mana Tech Auditorium, and the activities aim to give startups the opportunity to surround themselves with industry experts to better understand the dynamics of setting up in the United States.
For more details about Biohunt Summit 2023, contact us.