Biohunt Summit Experience in Miami. Let the countdown begin!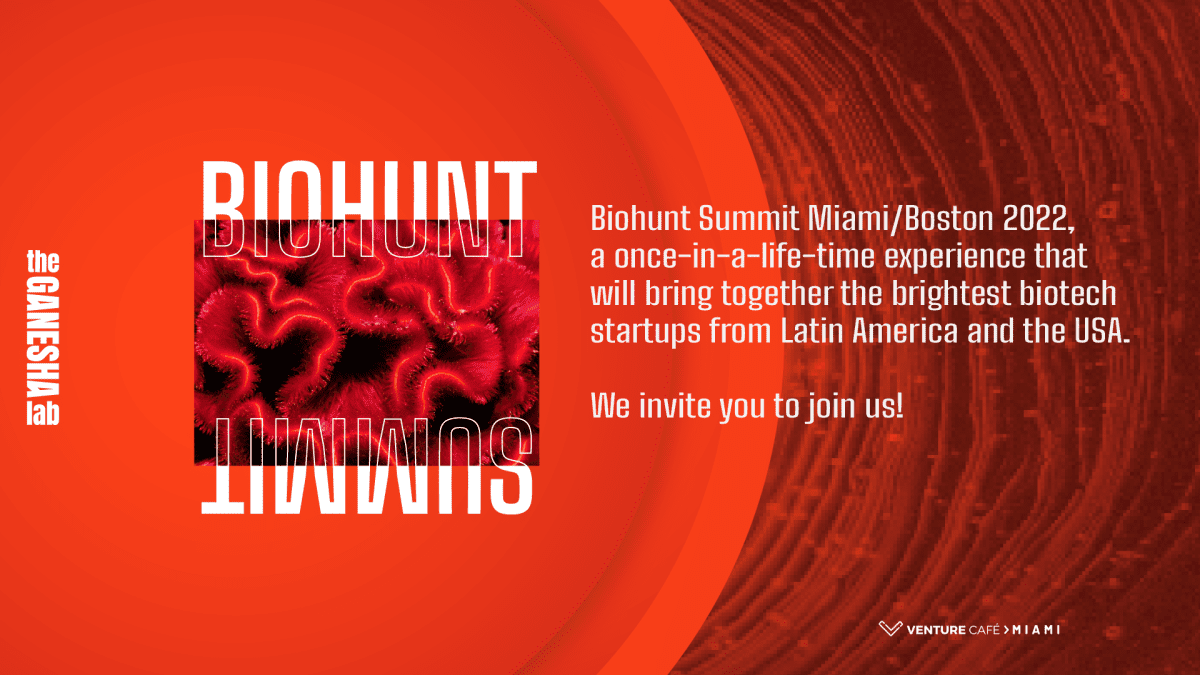 We are only one month and four days away from the first major event that will bring together Latin American biotech startups, entrepreneurs, and US investors, to be held in the cities of Miami and Boston.
This experience highlights the importance of biotechnology to our economies and future populations and will count on the presence of some of the most advanced and empowering biotech startups from five different Latin American countries.
The Ganesha Lab Biohunt Summit, is positioned to help startups gain the connections, knowledge, and experience needed to expand into the US market and immediately get plugged into the innovation ecosystem in Miami and beyond.
It is also a great opportunity for investors, who will have the chance to gather with a Latam/US startup pipeline with global scaling potential, and build relationships with entrepreneurs who are engaged in high investment potential projects.
They will also have the chance to explore powerful partnership opportunities, and participate in an Innovation Bridge, virtually connecting with Cambridge to support solutions that will improve human lives and ensure a more sustainable, healthy planet, among other benefits.
In short, this is a once-in-a-lifetime experience for both entrepreneurs and investors. If you want to know more about The Ganesha Lab Biohunt Summit, click here.
We are looking forward to meeting you!