Biohunt Summit Experience in Miami. Let the countdown begin!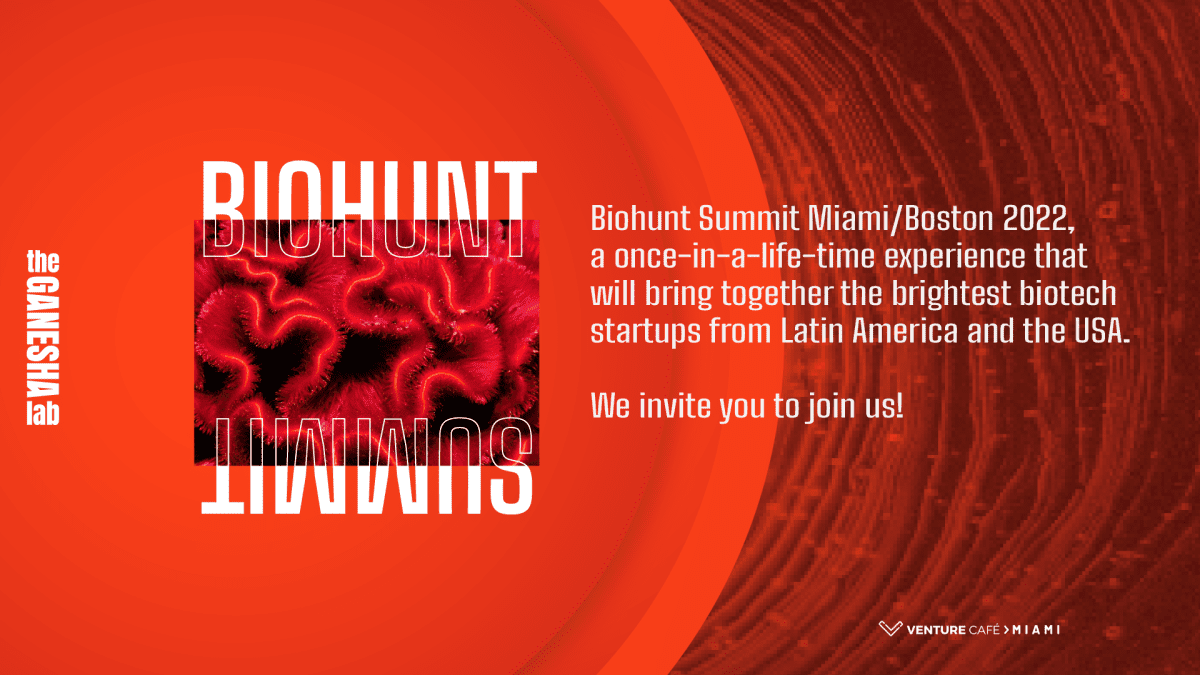 Just one month away from the first major event bringing together Latin American biotech startups and US investors, The Ganesha Lab Biohunt Summit, to be held in the city of Miami connecting with our Women in Biotech experience being hosted in Cambridge.
This Summit highlights the importance of biotechnology to our economies and future populations and will count on the presence of some of the most advanced and empowering biotech startups from five different Latin American countries.
A great opportunity for investors, who will have the chance to meet with Latam startups with global scaling potential, and build relationships with entrepreneurs who are engaged in high investment potential projects.
In addition, having our mission to turn science into good business at our core, we have expanded our event to the most active biotech hub in the US located in Cambridge/Boston, partnering with the Massachusetts Life Sciences Center and CIC Cambridge, to co-execute an activity for female biotech founders with the goal of highlighting their important role creating solutions for the megatrends impacting our future.
Both in Miami and Boston, participants will have the chance to explore powerful partnership opportunities and be part of the Biotech Innovation Bridge, virtually connecting the cities to support solutions that will improve human lives and ensure a more sustainable, healthy planet, among other benefits.
In short, this is a once-in-a-lifetime experience for both entrepreneurs and investors. If you want to know more about The Ganesha Lab Biohunt Summit, click here.
We are looking forward to meeting you!