BIGinBIO Application Process Step by Step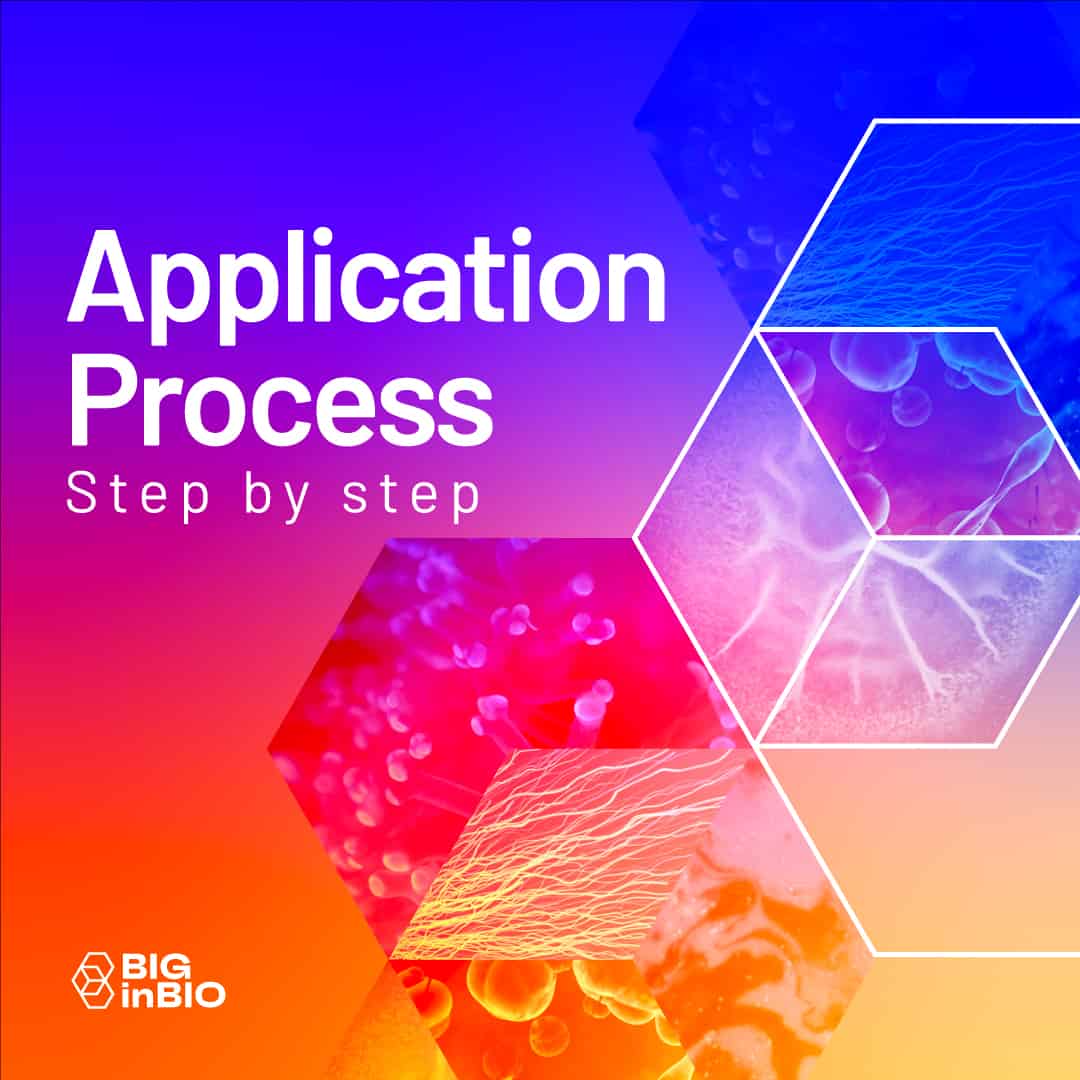 Visit our BIGinBIO Landing page here.
Look for the section "Start your Application" and click on it.
Read the brochure and requirements thoroughly to make sure you meet all the eligibility criteria.
Prepare a brief video in English that describes your startup project. The video should be no longer than a few minutes and should be clear, concise, atractive and compelling. Make sure to highlight the unique features and benefits of your startup, as well as your team's experience and qualifications.
Upload your video to the application platform. Follow the instructions carefully to ensure that your video is successfully uploaded and can be viewed by the Selection Committee.
Wait for the TGL Team to review your application. If your application is selected, they will contact you to schedule an interview.
Prepare for the interview and be ready to answer questions about your startup, its potential market, and your team's strengths and weaknesses.
The best-prepared startups will move forward to participate in the Selection Pitch with international judges. Be sure to deliver a strong and convincing pitch that highlights the unique features and benefits of your startup.
Wait for the final decision. If your startup is selected, you will be welcomed to the BIGinBIO Program! Congratulations!